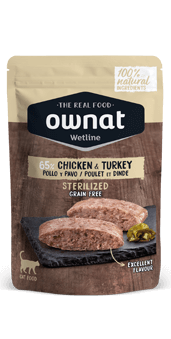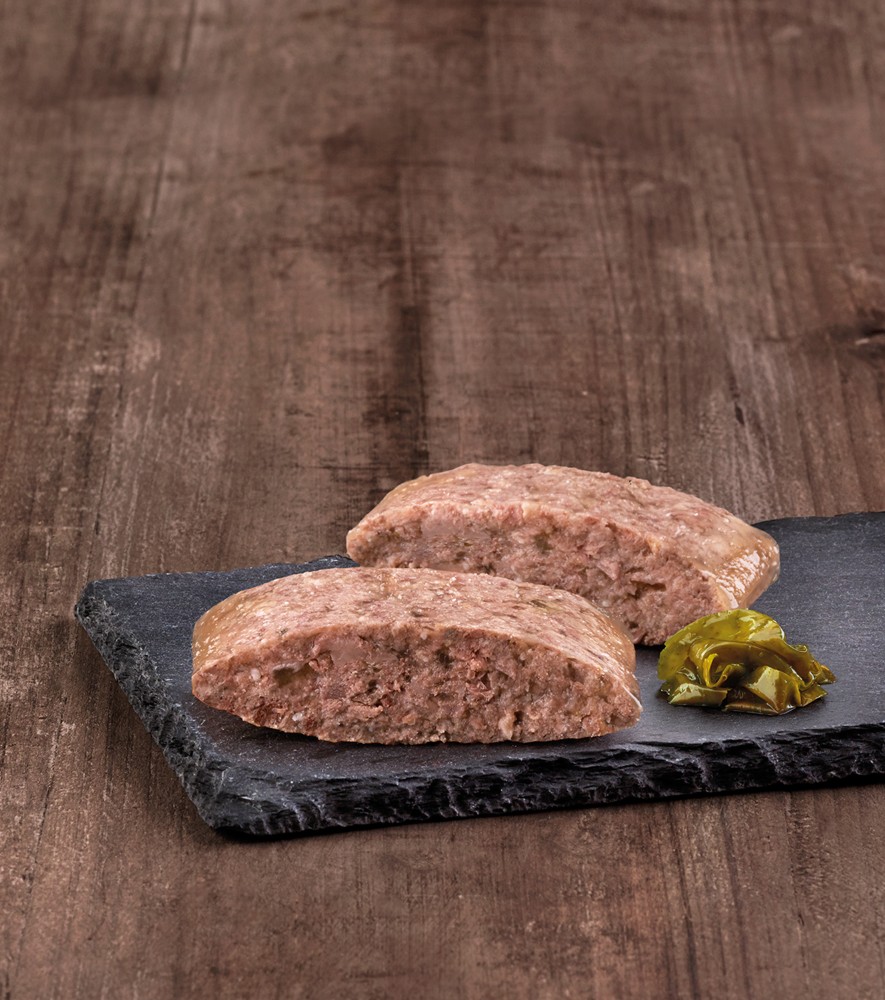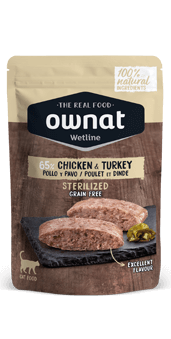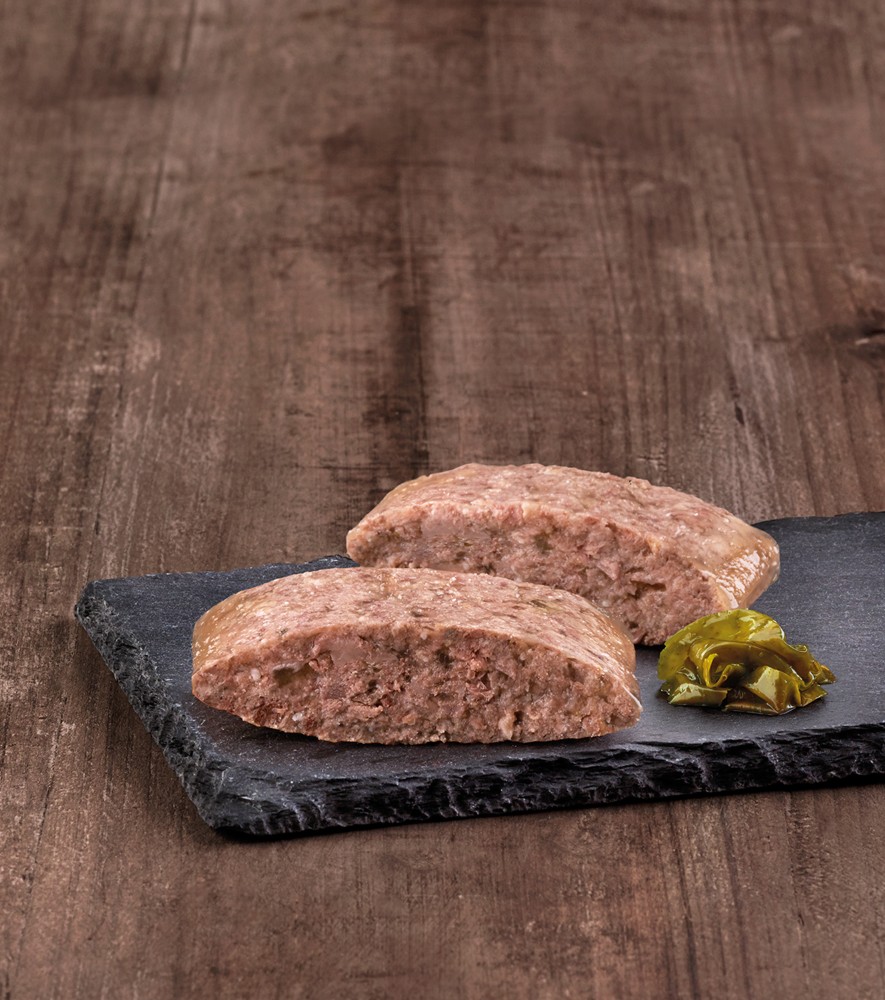 Main ingredients

Chicken and turkey
Chicken and turkey

Meat and fish are the most important foods for pets because the digestive physiology of pets is better adapted to these nutrients.
Chicken (36%), broth (31.9%), turkey (29%), potato (2%), minerals, spirulina (0.1%).
Protein: 10.3%, fat content: 4%, crude fibre: 0.3%, inorganic matter: 2.5%, moisture: 80%.
Vitamin D3 200 UI, vitamin E 20 IU, taurine 1,500 mg, L-carnitine 200 mg, zinc (zinc sulphate, monohydrate) 25 mg, manganese (manganese sulphate, monohydrate) 1.4 mg, copper (copper sulphate pentahydrate) 1 mg, iodine (calcium iodate) 0.75 mg.
After opening, keep refrigerated for a maximum of 24 hours. Serve at room temperature. Always keep clean, fresh water within reach of the cat. Best before: see date (24 months), batch and registration numbers (DE03452000213) on the back of the packaging. Manufactured in the EU.
Be the first to write a comment.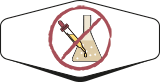 NO PRESERVATIVES OR COLOURANTS
We do not use synthetic flavour enhancers, colourants, preservatives or chemical additives.
100% WITH NATURAL INDREDIENTS
We only use natural, fresh, local ingredients with all their nutritional value intact, enriched with the vitamins and minerals that pets need.
GRAIN FREE
Very easily digestible, our cereal-free recipes are better adapted to the nature of the animal's digestive system and are essential for pets with allergies or intolerance to cereals or gluten.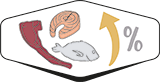 HIGH PERCENTAGES OF FRESH MEAT/FISH
We use muscles that provide essential proteins of the best quality and offal with a high content of vitamins, minerals and a very appetizing flavour.
ONLY REAL MEATS
All the meats used are real meats, not reconstituted meats. Nor do we use meat flour or bones. The result is a product of exceptional quality.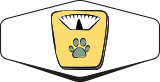 WEIGHT CONTROL
With a low level of fat to reduce calories. This property is nutritionally compensated with a high proportion of proteins, capable of ensuring the mass is properly maintained.
You may also be interested in