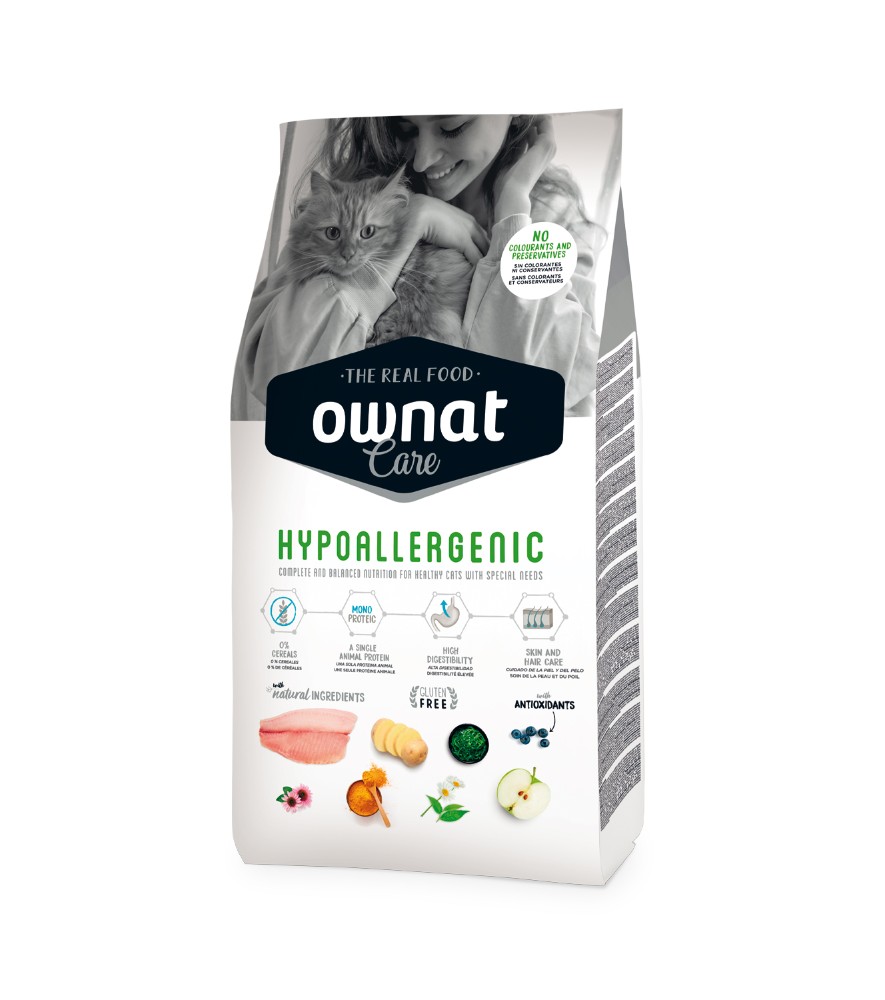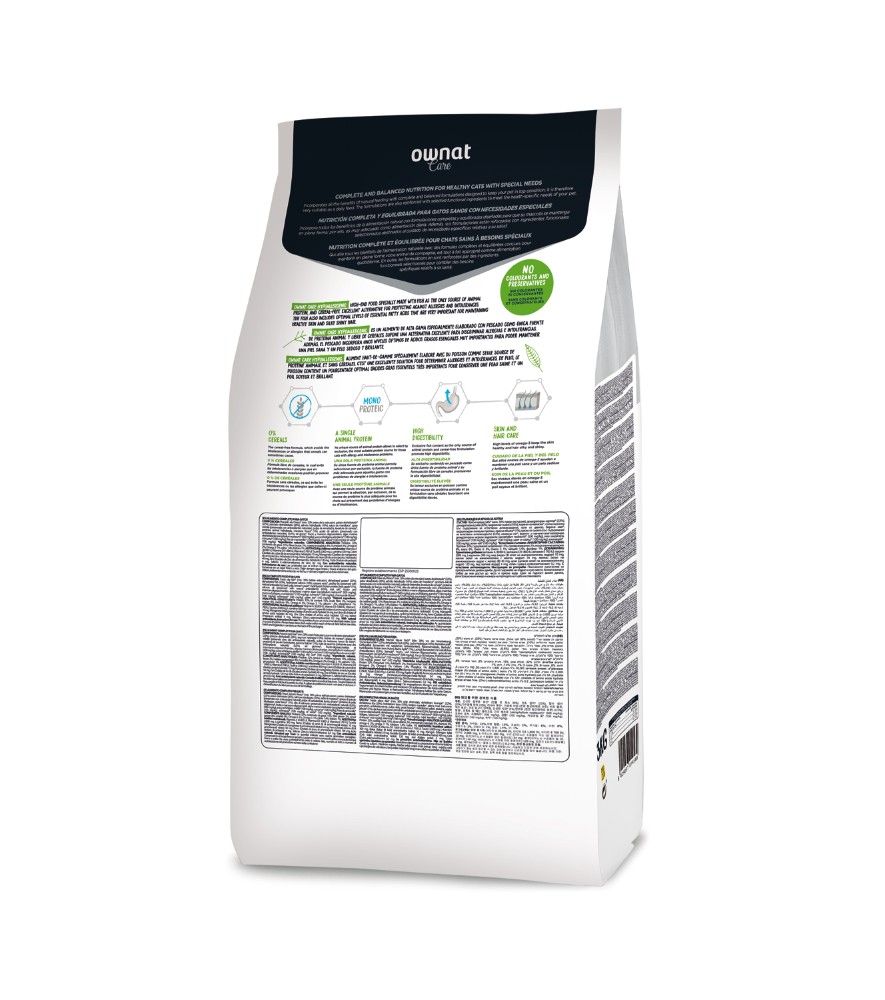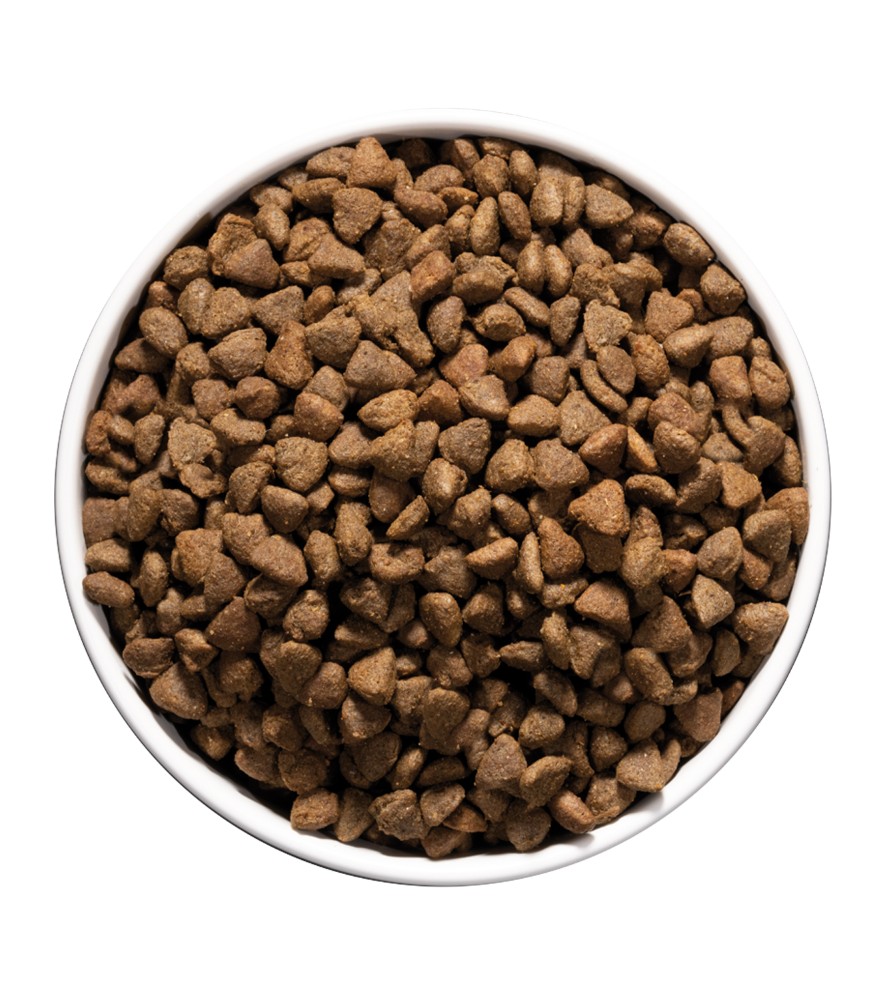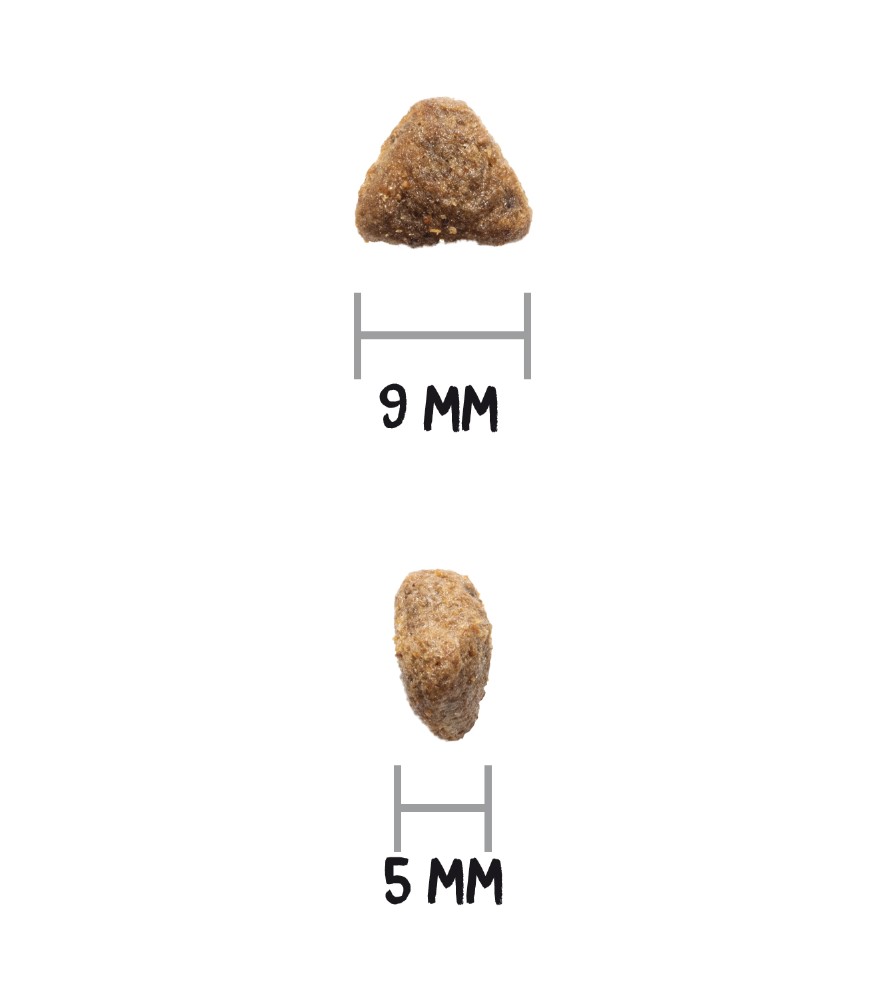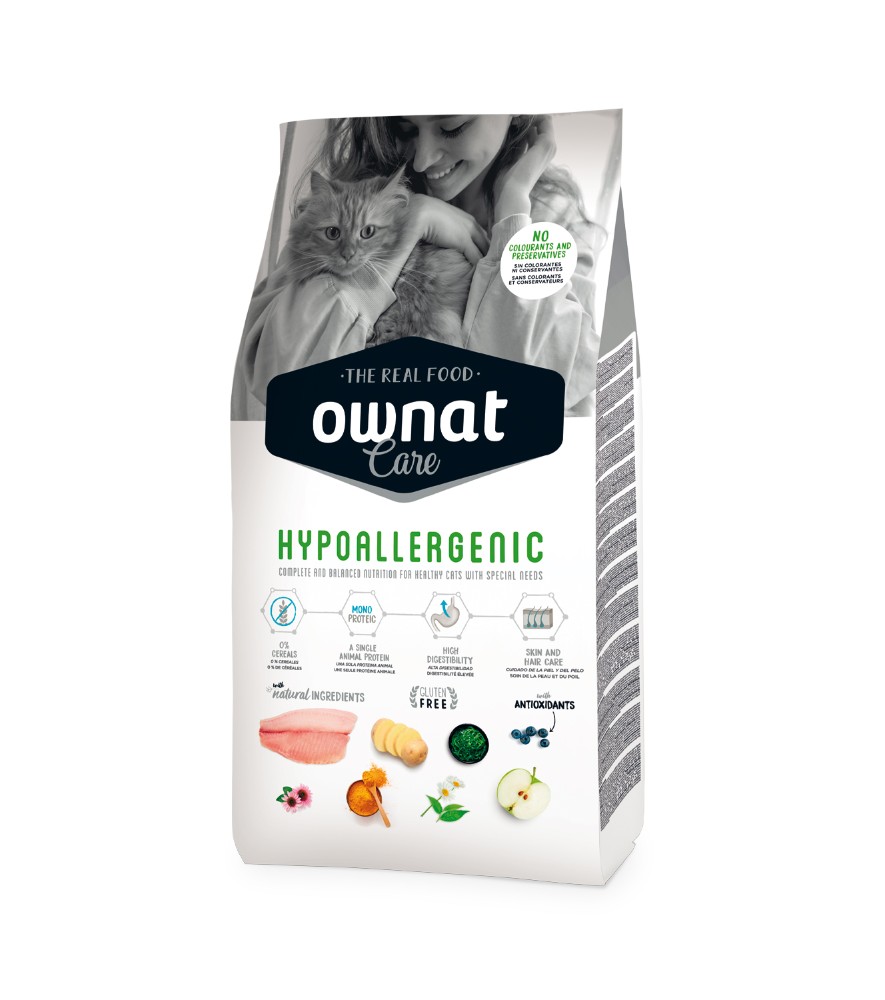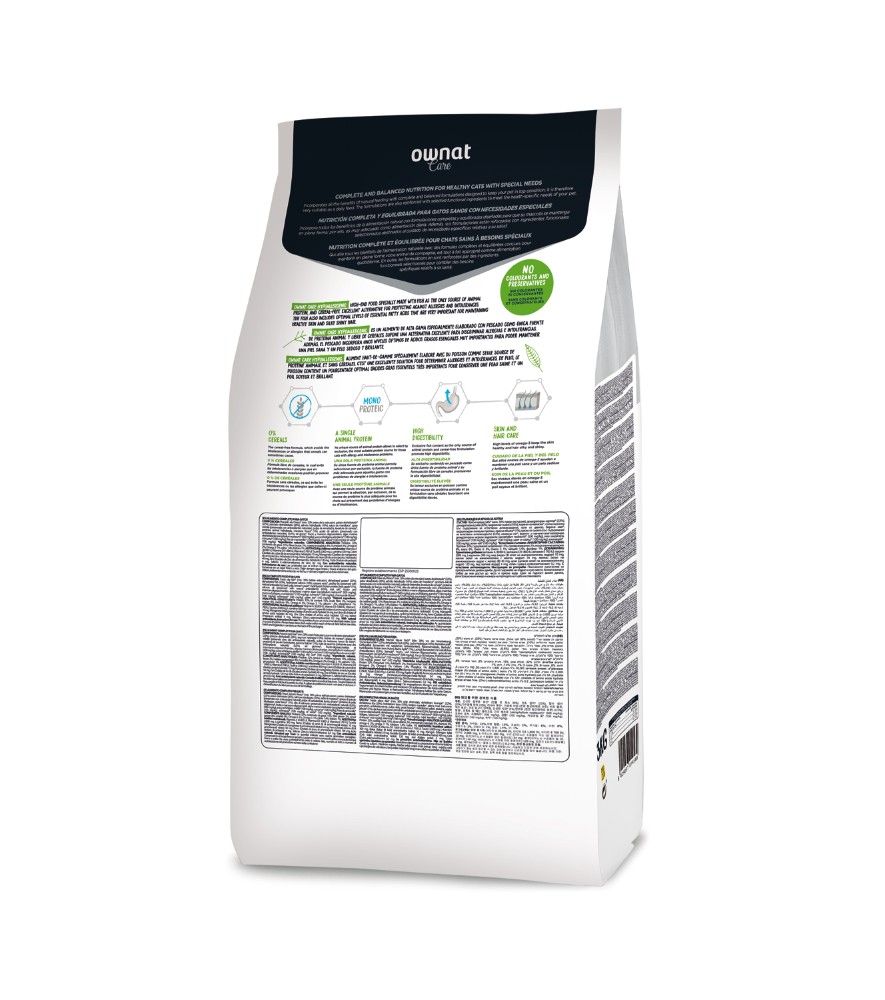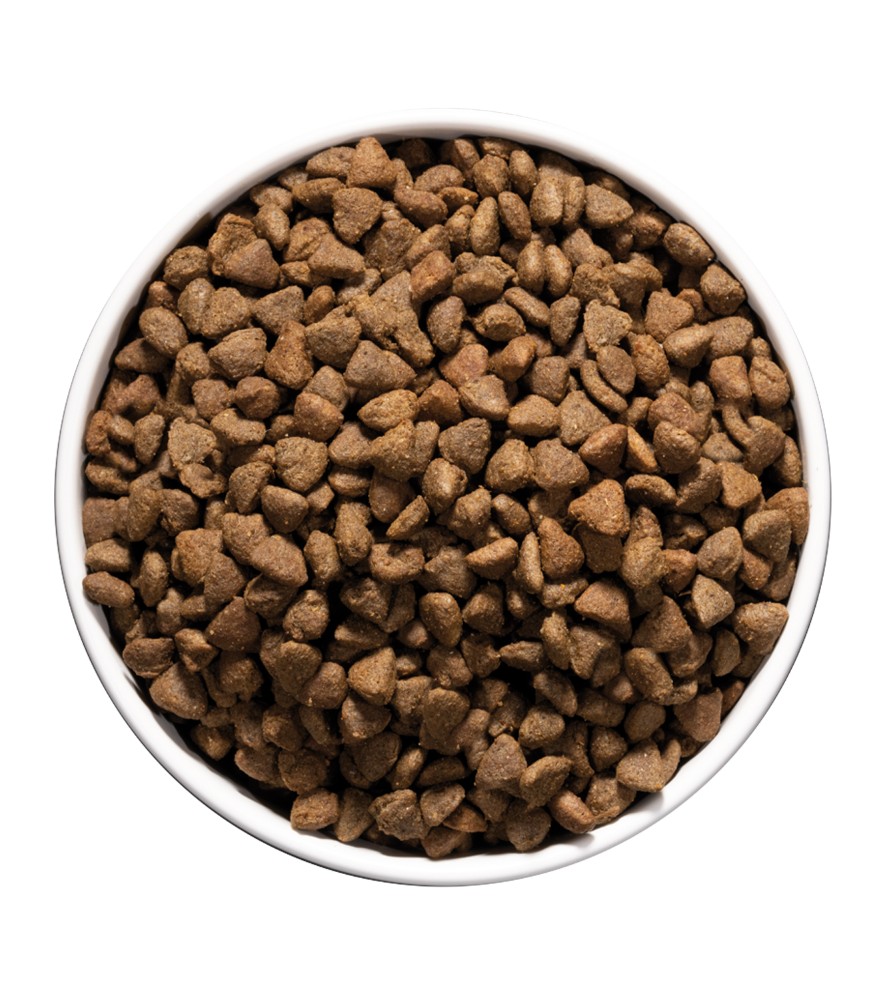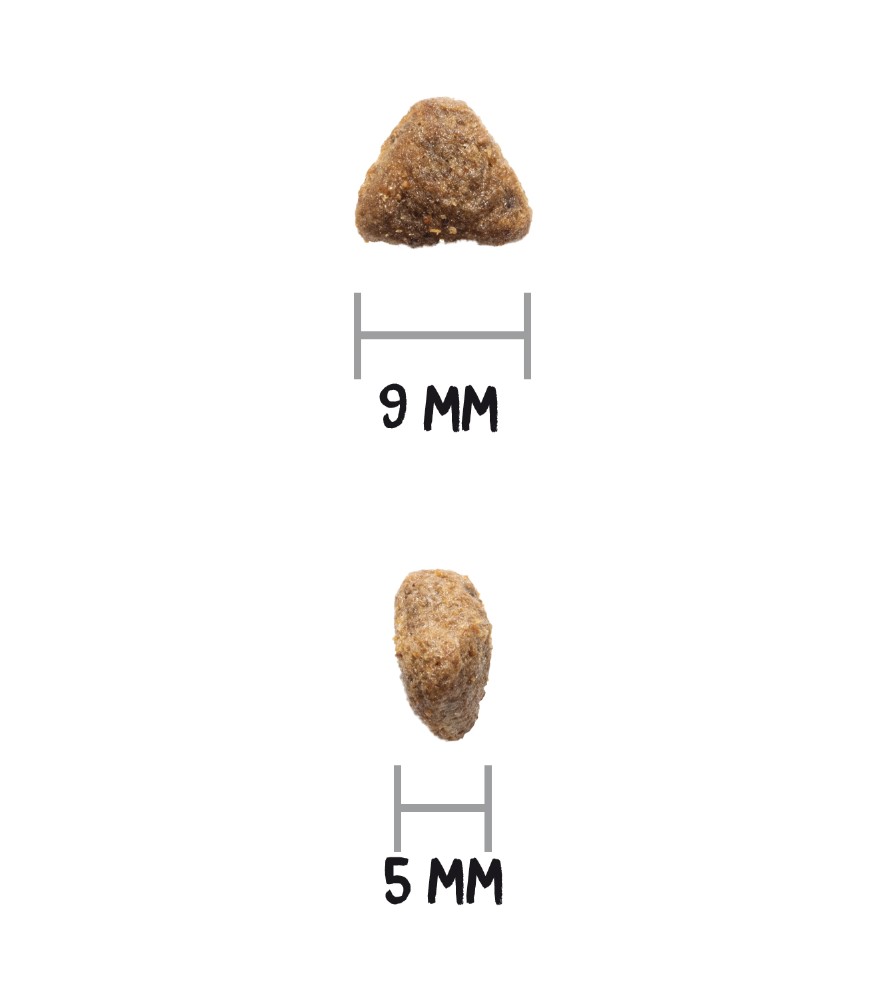 Main ingredients

Fish

Apple and cranberries

Potato and cassava
Fish

Meat and fish are the most important foods for pets because the digestive physiology of pets is better adapted to these nutrients.
Apple and cranberries

Natural source of antioxidants
Potato and cassava

Source of highly digestible carbohydrates
Other ingredients

Aromatic herbs

Brewer's yeast

Seaweed

Tumeric

Yucca schidigera
Seaweed

Natural source of organic minerals
Tumeric

Helps the inflammatory response
Aromatic herbs

Plants with carminative, diuretic, antioxidant properties, which help the immune system and the inflammatory response
Brewer's yeast

Source of vitamins, minerals, and amino acids that help the immune system
Yucca schidigera

Reduces the intensity of stool odour
Fresh oily fish* (min. 30% before extrusion), dehydrated potato* (22%), dehydrated fish (20%), hydrolysed salmon (10%), cassava roots*, poultry fat (preserved with natural antioxidants), beet pulp, brewer's yeast*, hydrolysed vegetable protein, apple* (1%), salmon oil (preserved with natural antioxidants) (0.5%), rock salt*, fructo- and mannan-oligosaccharides, dehydrated marine algae (Ascophyllum nodosum)* (500 mg/kg), yucca schidigera, cranberries* (100 mg/kg), turmeric* (100 mg/kg), chamomile flower* (100 mg/kg), echinacea* (100 mg/kg), green tea* (100 mg/kg). *NATURAL INGREDIENTS
Protein: 32%, fat content: 15%, crude fibre: 2%, inorganic matter: 8%, moisture: 8%, omega 6: 2%, omega 3: 1%, calcium: 1.4%, phosphorus: 1%.
Vitamin A 30,000 IU, vitamin D3 1,800 IU, vitamin E 700 IU, taurine 2,000 mg, L-carnitine 300 mg, copper (copper (II) chelate of amino acids hydrate) 10 mg, manganese (manganese chelate of amino acids hydrate) 54 mg, iron (iron (II) chelate of amino acids hydrate) 40 mg, zinc (zinc chelate of amino acids hydrate) 120 mg, iodine (potassium iodide) 4 mg, selenium (zinc-L-selenomethionine) 0.2 mg. With natural antioxidants.
The quantities shown are recommended daily intake. Store in a cool, dry place. Always keep clean, fresh water within reach of the cat. Best before: see date (18 months), batch and registration number (ESP25300123) on the back of the packaging.
Be the first to write a comment.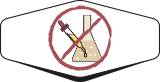 NO PRESERVATIVES OR COLOURANTS
We have replaced artificial preservatives with natural preservatives, extracted from vegetable oils and plants. We have totally eliminated the colourants. Our recipes do not include any additives that do not provide nutritional or functional value to the product.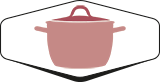 RESPECTFUL PREPARATION PROCESS
We use the most up-to-date technology that enables us to retain as much of the original nutrients of the ingredients as possible and optimize the ease of digestion of our products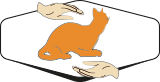 CARING FOR SPECIAL NEEDS
Each formulation is reinforced with selected functional ingredients that provide beneficial effects intended for the care of specific needs related to your pet's health. Ownat Care is not a veterinary prescription diet. In the case of pathologies you should follow the advice of your veterinarian.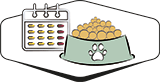 DAILY FEEDING
Made with natural ingredients and fresh meats, the complete and balanced formulations provide all the essential nutritional components in the right proportion so that your dog's or cat's body develops and functions properly.
GRAIN FREE
Cereal-free formula avoids intolerances or allergies that cereals can sometimes cause.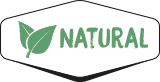 WITH NATURAL INGREDIENTS
We are located in a region extraordinarily rich in agricultural and livestock resources (Lleida, Spain). This enables us to source a large proportion of the essential ingredients (meat, vegetables, cereals) and raw materials locally, which are fresh and of unparalleled quality thanks to our commitment to local suppliers.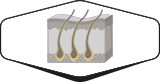 HAIR & SKIN CARE
Borage oil nourishes, softens and protects the hair and skin of your pet. This effect is enhanced by the extra contribution of omega-3 from krill and salmon.
HIGHLY DIGESTIBLE
Its exclusive fish content as the only source of animal protein and its cereal-free formulation promote high digestibility.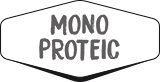 MONOPROTEIN
Its unique source of animal protein allows you to select, by exclusion, the most suitable source of protein for cats with allergy and intolerance problems.
Calculate the daily
dosage
Indicate your cat's weight.
0g
Freely available
Daily dosage
You may also be interested in